Federer had just won his 15th Grand Slam title last Sunday! I am so excited and relieved that he won Wimbledon. No regrets for staying up late on Sunday night at 1.30am to watch the championship match at all.
I was so nervous when Federer was playing his 5th set. Was so worried that Roddick would break his serves but, he managed to keep the match going until 16-14. I honestly think that Federer didn't play his best. I still prefer his
Australian Open 09'
finals this year with Nadal although he didn't win.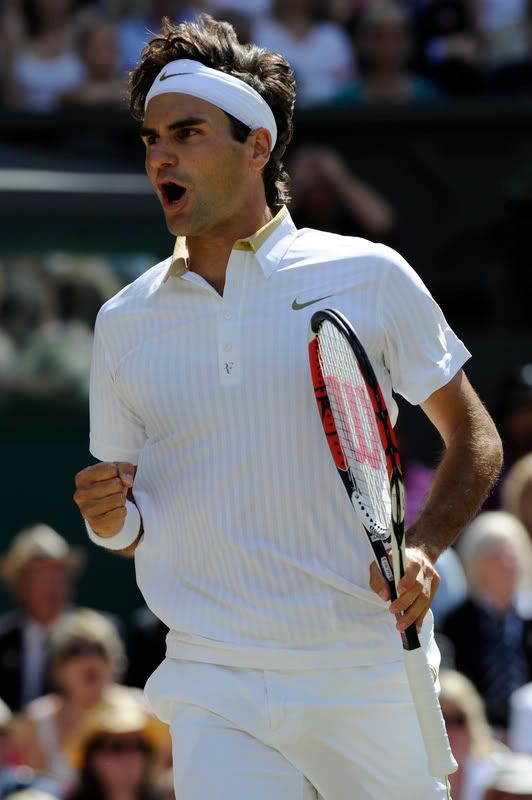 I can't wait to see him win more! Btw, I can't wait for Malaysian Open coz' I really enjoy watching live matches just like last year's
Showdown of KL
. I really hope I can go watch! Gonna drag my tennis friends here in college to watch with me. Muahahaha!!!