My dad just uploaded the pitures that we just took...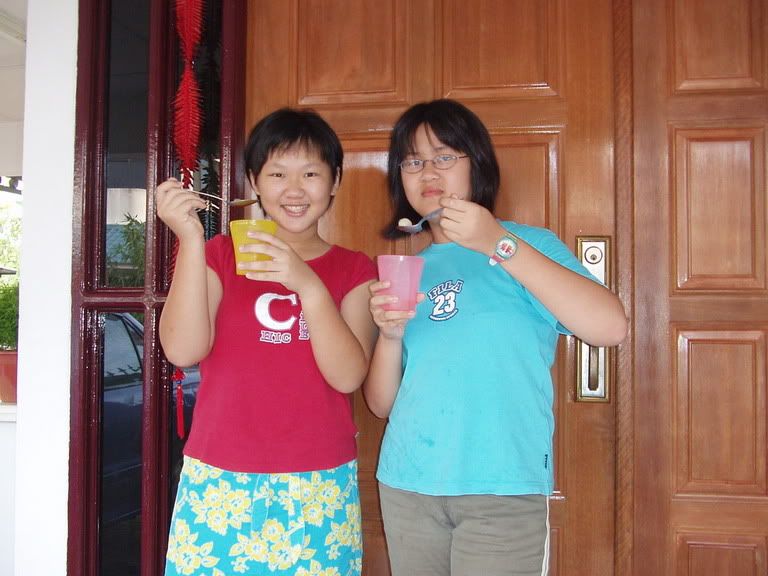 This picture is taken at my grandma's house with my one of my best cousin, Amanda. We were actually showing off our longan but honestly... the cup that I was holding was my dad's coz' I can't really eat cold stuff coz' I am still coughing... hehe...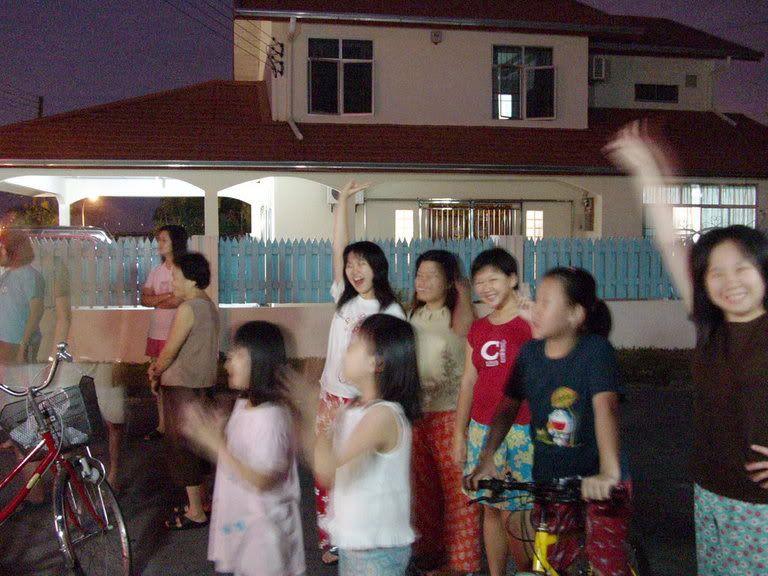 This picture is taken in front of my house when we were all looking at the fireworks which has no sound at all.. haha... and some weird and unique effect on the left hand side of the photo.. haha..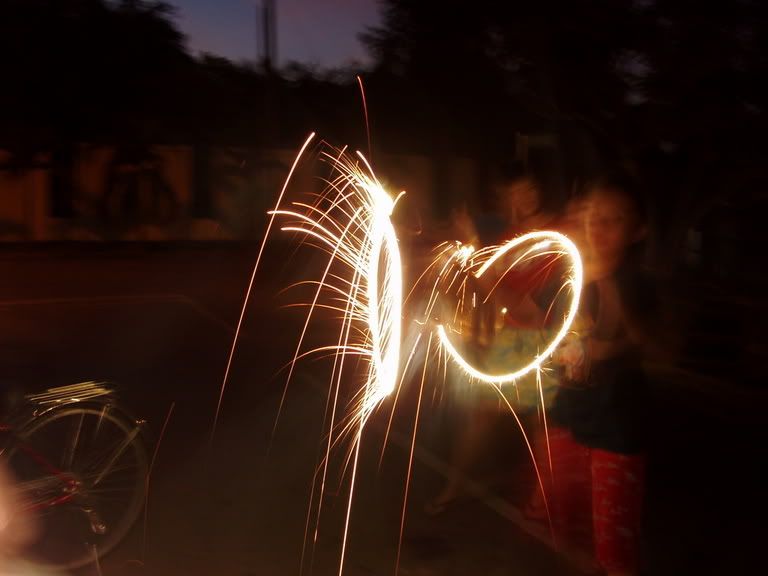 The little fireworks...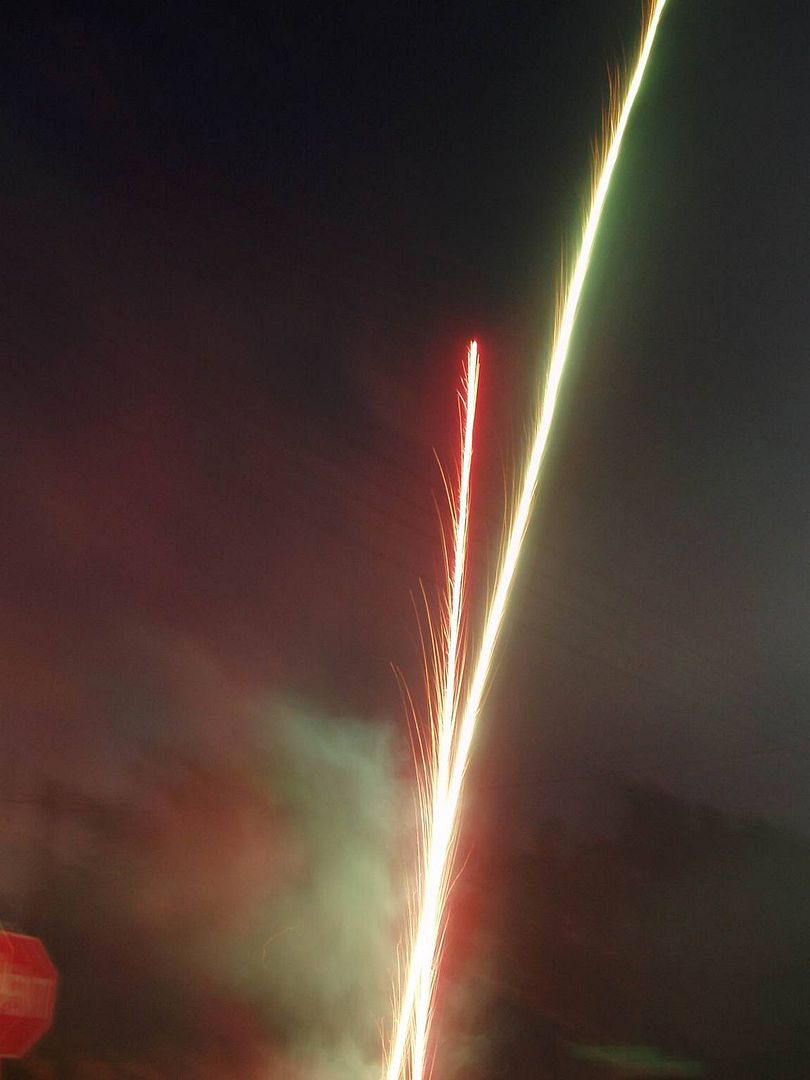 The big but not too big fireworks...hehe..